"Lung cancer is by far the leading cause of cancer death among both men and women; about 1 out of 4 cancer deaths are from lung cancer. Each year, more people die of lung cancer than of colon, breast, and prostate cancers combined."

–The American Cancer Society
Those are some sobering numbers. Lung cancer patients are also often ostracized by people who think of it as a "lifestyle disease." Thankfully, there is growing support for lung cancer patients.
NO ONE DESERVES TO GET CANCER.
My husband was diagnosed with stage IV lung cancer in 2012. Our lives changed forever. Since then, we have had ups and downs with his health, but we have cherished every minute. There is hope and more people are beginning to see the importance of research for new treatment options.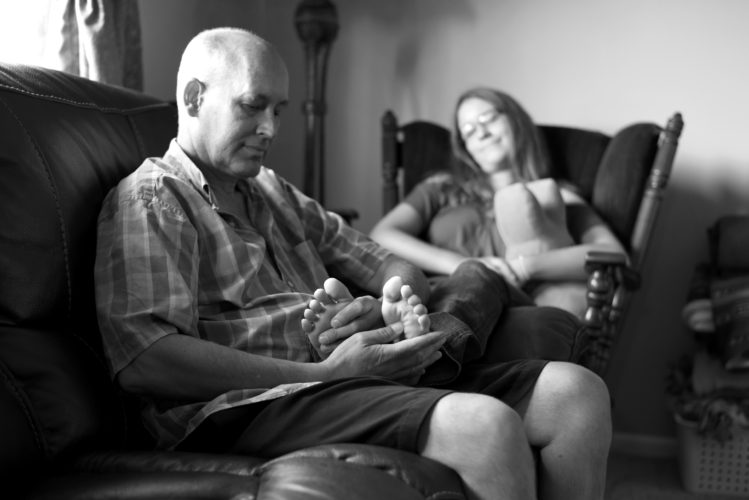 Lung cancer patients seeking assistance can call LUNGevity's new toll-free HELPLine, 844-360-LUNG (5864), from 9:00 am – 5:00 pm ET, Monday through Friday to:
Receive immediate access to reliable educational resources and programs
Get personalized information about lung cancer and treatment options
Learn effective ways to cope with cancer including managing emotions such as depression, anxiety, or sadness
Improve communication with their health care team and loved ones
Get referrals to financial assistance resources for needs including pain medication, homecare, childcare, medical supplies, transportation for treatment, and copayment assistance related to chemotherapy and targeted treatment therapies. (Provided to those who meet CancerCare's eligibility guidelines; subject to funding availability.)
Lung Cancer Alliance serves and listens to those living with and at risk for lung cancer to reduce stigma, improve quality of life and increase survival.
"We empower our community by helping people navigate the paths of early detection, diagnosis, and treatment. Insights allow us to improve care, amplify awareness, drive advocacy and lead research with the vision of tripling the number of survivors in the next decade."
A community of Lung Cancer survivors supporting one another with encouragement and information.
Our mission is to be a leading contributor to the cure of lung cancer by focusing on disease awareness, early detection, and lung cancer treatments.  A Breath of Hope Lung Foundation fights lung cancer by funding innovative research, raising awareness and supporting patients and families.
A Breath of Hope Video.
Am I Missing Something?

If I am missing any resources for lung cancer patients, please send the information to me at heatherericksonauthor@gmail.com. It is especially helpful if you include links and images you would like in the listing. Facing Cancer with Grace has the right to refuse a request, as well as make changes to a listing. Facing Cancer with Grace is not liable for the content on third-party websites.
In 2012 doctors diagnosed my husband, Dan, with stage IV lung cancer. Since then, our family has been learning what it means to face cancer. I've focused my writing and speaking on helping cancer patients and their families advocate for themselves and live life to the fullest, in spite of their illness. My goal is to help people face cancer with grace.
My book Facing Cancer as a Friend: How to Support Someone Who Has Cancer, is available on Amazon.com
I also blog at Heather Erickson Author/Writer/Speaker