There's a word that's unique to the cancer experience. Scanxiety. Most people are familiar with anxiety. There are many types of anxiety, including (but not limited to): generalized anxiety disorder, social anxiety, phobias, and PTSD (post-traumatic stress syndrome).
Scanxiety is a form of situational anxiety or acute stress reaction disorder.
Because of the nature of cancer, patients are already experiencing chronic stress, or the stress of demands that seem endless, with little hope in sight for long stretches of time. When you add an additional stressor to this, it can feel overwhelming, leading to physical symptoms of stress and anxiety for the patient, and his or her family members.
The first time you experience scanxiety is when you suspect you have cancer and are in the process of having it diagnosed—or ruled out as a concern.
Our Story
When Dan felt hard, enlarged lymph nodes, just above his left collarbone, we knew something was wrong. The soonest the doctor could see him was three days later. During that time, we looked at all the possibilities, and the most likely cause of his symptoms was cancer.
Upon examining him, the doctor said, "I can't tell you exactly what it is, but I can tell you that it's serious."
It's cancer. How bad is it? I didn't dare say what I was thinking, out loud, in that office.
"Do you have any plans this afternoon? Can you stay for more tests?"
Of course, we stayed. Dan was shuffled from one place to the next. The lab, the room where they performed an ultrasound, the x-ray department. Then, we waited. That was our first dose of scanxiety. Within the next two weeks, we would experience scanxiety as we awaited results from CT scans, MRI's, and a PET scan.  Each test would add a little more information to Dan's medical chart. Combined, we would learn the full scope of what we were looking at.
What scanxiety feels like:
When scanxiety hits, you experience many of the symptoms of acute stress (1):
Emotional distress — some combination of anger or irritability, anxiety and depression, the three stress emotions.
Muscular problems including a tension headache, back pain, jaw pain and the muscular tensions that lead to pulled muscles and tendon and ligament problems.
Stomach, gut and bowel problems such as heartburn, acid stomach, flatulence, diarrhea, constipation, and irritable bowel syndrome.
Transient over-arousal leads to an elevation in blood pressure, rapid heartbeat, sweaty palms, heart palpitations, dizziness, migraine headaches, cold hands or feet, shortness of breath and chest pain.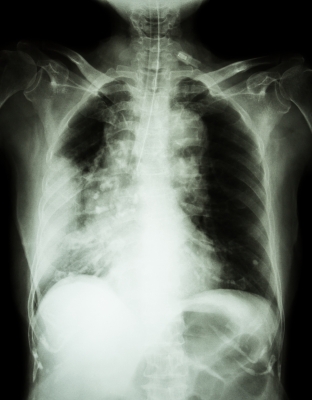 You're focused on one thing:
…the pending results of a scan.
Those results will affect your life to a degree that is difficult for most people to comprehend. Scans can trigger a lot of emotions. If cancer has been growing and you've started a new treatment, you might feel hope and anticipation. "Is the treatment working?"
Ironically, if things have been stable, fear and anxiety can rear their ugly heads. The thought of recurrence is lurking in the back of your mind. "What if the cancer is back? I had a cough last week."
Oh, yeah. That's right. I'm on a limited timetable here.
Once diagnosed, many people experience scanxiety again each time they have a CT scan, x-ray, MRI, bone scan, or any other imaging test that will shed some light on whether the cancer is being effectively treated or whether it is progressing. You can't help but focus on the things that you've pushed to the back of your mind. Every scan is a step back into reality.
How long do I have, Doc?
From the results, you learn what your prognosis is. The doctor tells you what your treatment options are. You make decisions. You decide on your treatment plan and wonder how you'll proceed with the rest of your life.
Do you continue to work—can you continue to work?
Do you put down the deposit on your annual family vacation?
What minor or major life changes will happen as a result of what we learn from the next scan?
Will the next scan be the beginning of the end?
Will I be able to continue to live as I have been?
Is cancer in a new place? What can I expect?
The feeling of a good scan is amazing.
You have a 3-month extension on life. It feels like you've been strapped into the electric chair and the governor called.
I'm writing about scanxiety today because this Monday, my husband, Dan will be having two different kinds of scans: a brain MRI, an upper body/chest CT scan. So, we are experiencing scanxiety. If you are a person who prays, it would mean a lot to me if you would keep Dan and our family in your prayers, not only for his health but for our peace of mind, as well. He will find out the results of those scans a few days later when he meets with his oncologist. The days leading up to the scans and following, while we await the results, are difficult ones.
There are ways to manage scanxiety.
The National Institute of Mental Health gives the following suggestions for dealing with stress (2). These can be applied to scanxiety as well.
The effects of stress tend to build up over time. Taking practical steps to manage your stress can reduce or prevent these effects. The following are some tips that may help you to cope with stress:
Recognize the Signs of your body's response to stress, such as difficulty sleeping, increased alcohol and other substance use, being easily angered, feeling depressed, and having low energy.
Talk to Your Doctor or Health Care Provider. Get proper health care for existing or new health problems.
Get Regular Exercise. Just 30 minutes per day of walking can help boost your mood and reduce stress.
Try a Relaxing Activity. Explore stress coping programs, which may incorporate meditation, yoga, tai chi, or other gentle exercises. For some stress-related conditions, these approaches are used in addition to other forms of treatment. Schedule regular times for these and other healthy and relaxing activities. Learn more about these techniques on the National Center for Complementary and Integrative Health (NCCIH) website at (www.nccih.nih.gov/health/stress ).
Set Goals and Priorities. Decide what must get done and what can wait, and learn to say no to new tasks if they are putting you into overload. Note what you have accomplished at the end of the day, not what you have been unable to do.
Stay Connected with people who can provide emotional and other support. To reduce stress, ask for help from friends, family, and community or religious organizations.
What Are YOUR Thoughts?

I'd love to hear in the comment section, below. I appreciate my readers as well as the writing community. To show that appreciation, I use Comment Luv. Just leave a comment below and your latest post will get a link next to it. Thank you!
In 2012 doctors diagnosed my husband, Dan, with stage IV lung cancer. Since then, our family has been learning what it means to face cancer. I've focused my writing and speaking on helping cancer patients and their families advocate for themselves and live life to the fullest, in spite of their illness. My goal is to help people face cancer with grace.
My book Facing Cancer as a Friend: How to Support Someone Who Has Cancer, is available on Amazon.com
Also, check out Facing Cancer as a Parent: Helping Your Children Cope with Your Cancer.
Also, put your memories into words with The Memory Maker's Journal.
I also blog at Heather Erickson Author/Writer/Speaker
Footnotes:
https://www.nimh.nih.gov/health/publications/stress/index.shtml